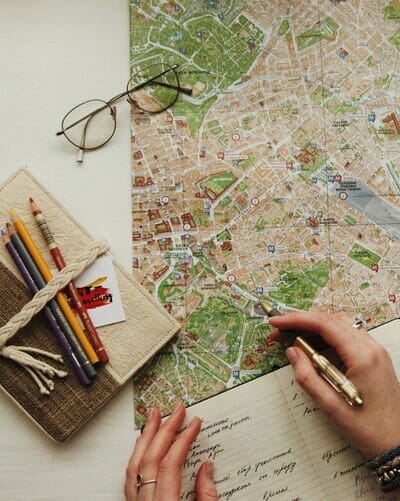 Locum Tenens: is it a job option for you?
Locum tenens exist to cover shortages in clinician staffing within any healthcare organization. With usage rates at over 90% of hospitals nationwide, there are usually plenty of assignments available for any clinicians that are inclined to take them on. In today's blog we will look at just a few reasons why organizations need locums coverage, and why you might find it advantageous to do locums work.
First, let's explore why healthcare organizations will turn to locum tenens coverage.
Physician Shortages. By far the #1 reason organizations need to utilize locums is due to a shortage of permanently employed physicians on their medical staff. This is especially prevalent in rural, or economically depressed, areas. Physicians are the highest demand employee in the country and every model available predicts the shortage will grow significantly over the next couple decades.
Gap Coverage due to Family Medical Leave, sabbaticals, missionary work, a departing physician, death, and/or a provider's long-term leave of absence.
An opportunity to explore new service lines. Perhaps a small-town hospital has been thinking about adding a Rheumatologist and the final exploratory step before committing to a costly long-term employment contract is a six-month locums assignment in order to gauge the potential success of the new line of service.
Temp-to-perm situations. Having the opportunity to conduct a "working interview" before agreeing to a permanent employment situation is a common way to grow a medical staff.
With so many reasons for organizations to come into the need for temporary physician staffing, you can see that there will be many opportunities available to you for side income, or a permanent career change.
A small segment of the physician market works locums assignments only, continually seeking out their next assignment and never settling into a permanently employed role. Couple that with over 11% of all physicians recently reporting that they planned to do locums within the next calendar year, and you might be wondering if you should be one of them.
Next, let's take a look at a few of the reasons you may want to consider a locums assignment for your future.
A steady side hustle. The internet is abuzz with side hustles and having additional revenue streams in your life. If you have a steady permanent position, there is no more a lucrative side hustle than doing locums work. A weekend here, a working vacation there, can easily add up to a significant amount of additional income.
Travel all over the place. With 90%+ of all facilities needing locums coverage at some point, there are area opportunities in every part of the country. You can follow 80-degree weather year-round, ski in the winter, surf in the summer, hunt in the fall, essentially work where you want to work, and return home. Many physicians have found their new forever homes through their locums travels.
Try before you buy. A locums assignment is an excellent way to gain first-hand knowledge of an organizations inner workings and decide if it's a team you can join on a permanent basis. You can try out a large hospital in a big city, a small group practice, and different practice setups. You can really get a feel for what makes you most comfortable in a work environment.
Burnout Combatant. Physician burnout is a serious industry problem and is leading to the early retirement of many outstanding, much-needed providers. Locums is a great way to avoid burnout at your permanent role. Putting yourself into a new role every once in awhile can have extremely positive effects on your mental psyche. You may even find some new ideas to bring back and implement at your work place.
As you can see, locums provide a variety of opportunities that offer some advantages not available in a permanent role. You can take advantage of these opportunities at any stage of your career, regardless of your specialty, or even your current workload. If you're inclined to take on the assignments, there is a role to be had.