Let's say you've called Curare Physician Recruiting, and we have connected you with a top employer. The hiring entities at your dream practice have reached out and asked to schedule an interview. The catch? It will be a virtual meeting.
Companies around the globe are making adjustments toward the health and safety of their employees – and potential hires – against the Coronavirus. This includes transitioning from on-site interviews to Skype, Zoom, and other video platforms. As with any new method, there are pros, cons, and new challenges that come with a digital interview.
With restrictions to travel, the interview landscape has changed, and we are here to help you adapt along with it. Whether you are conducting an interview online, in-person, or on the phone, the primary goal of the visit remains the same: Secure an employment contract. Read on for three expert tips that will help you ace your video interview.
1. Test the Tech
---
The first key to a successful interview lives in the technology. The goal is a smooth, clear picture that can replace the feeling of being there in-person. Line up your technology and give it a test run, including: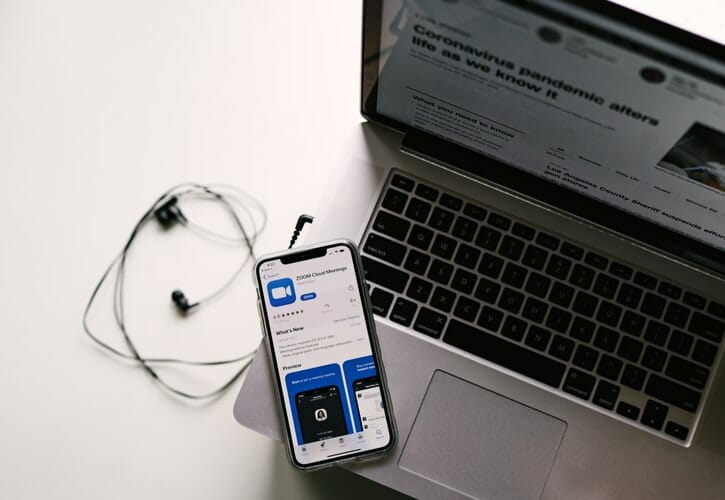 Securing a solid internet connection
Downloading the video conference app and setting up an account           
Setting up your camera and microphone so the employer can easily see and hear you
Test your equipment the day before, and again on the day of, so the focus of the interview will remain completely on your presentation. You and the employer should be able to converse freely without any interruptions.
2. Set the Scene
---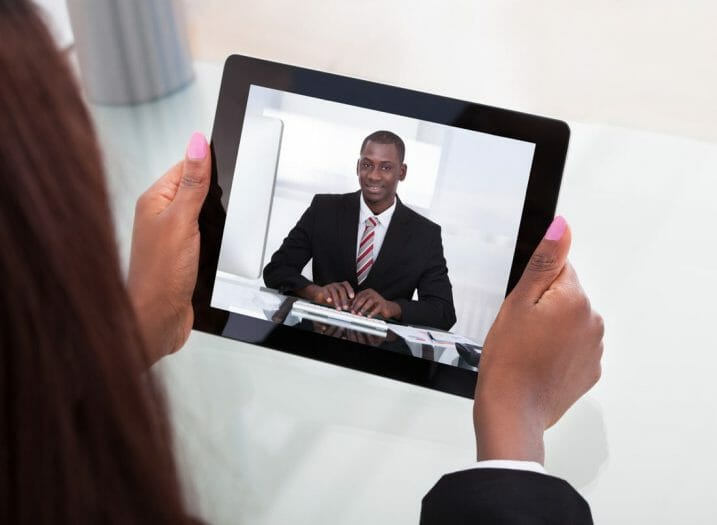 One of the greatest perks of an indoor interview is meeting your employer from the comfort of your own home. YOU can control the setting, and the impression that you give. The background should be as professional as if you were in an office. You can accomplish the perfect setting by:
Finding a clean, quiet area with minimal background noise
Seating yourself facing natural lighting, in the center of the camera
Choosing a simple, neutral background that will compliment your clothing
It is also important to clear your space of unnecessary clutter, including papers and files. Consider removing any barriers between yourself and the camera, such as desks and table space, in order to best connect with your audience.
3. Make an Impression
---
Your technology is under control, your lighting is perfect, and it's time to introduce yourself. It is important to respect the interview in the same manner as if you were in the room with the employer.
Wear a conservative, professional outfit. At this point in the epidemic, many of us are accustomed to pajamas and comfy slacks. As always, when you go for an interview, you should dress appropriately.
Provide a formal introduction. Make an effort to gesture a handshake, and say hello using your first and last name. Show the employer that you are taking the interview as seriously as you would if you were there.
Be as personable as you would in an on-site visit. Speak clearly from the diaphragm so that the employer can hear your answers. Remember to smile, and maintain eye contact with the camera. Show the employer that you are connected and engaged with what they are saying, and remember to ask questions of your own.
"One of the most important aspects of an interview is to be engaged in the process. Comment and question things as they are happening. Being engaged  starts with the first call, so make sure you are ready." – Ian Sons, Director of Physician Recruiting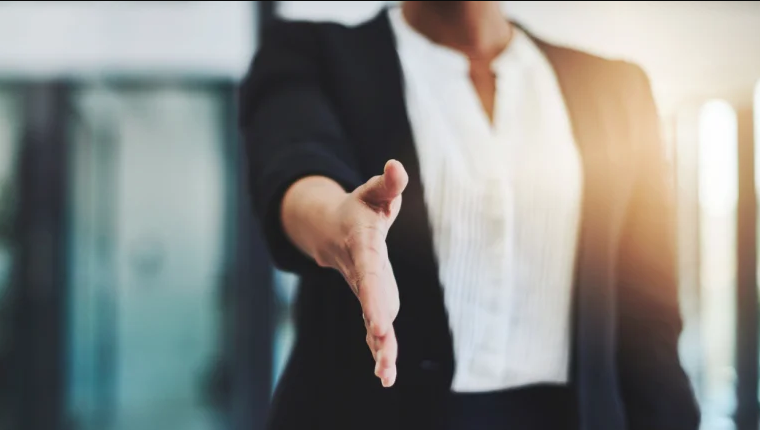 ---
Follow the steps above to reduce the common tensions of an indoor interview.  Ultimately, like with any job interview, preparation is key. Our final tip, as always, is to ask for the job. Be proactive, and show the employer that you are enthusiastic about their opportunity. Tell them that you want to join the team! Set yourself apart from other candidates by being gracious and considerate, even from behind a screen.
These tips only work when you have an interview! Call us at (800) 880-2028 and get connected with an employer right away.