As the United States' population is growing, so is the physician job market. US News has uncovered America's Fastest Growing States. Due to the coronavirus pandemic, industry trends show that physicians and patients alike are trading city life for more rural locations across the country. Keep reading to learn which states have seen the biggest booms, and discover our best job opportunities in those areas.
---
#10: North Carolina
With a population of 10,490,000 people, North Carolina comes in as the #10 fastest-growing state. North Carolina has a thriving physician job market, as well as great weather, coastal and mountain climates, and an affordable housing market.
Featured Physician Job
Job 126540 – Outpatient Only Family Medicine, 4-Day Work Week, Near Charlotte: This job is fit for a Primary Care physician who wants a great work/life balance. Join a hospital-owned practice that is only 45 minutes to downtown Charlotte! Very limited telephone call and a four-day work week will ensure that you have time to explore everything North Carolina has to offer.
#9: Florida
Florida has a population of 21.5 million people, and is expected to increase to nearly 26 million by 2030. The majority of the year is sunny and warm, the beaches are fantastic, and Florida has NO state income tax, so you can keep more of what you earn.
Featured Physician Job
Job 132239 – Privately-Owned Group Seeks Gastroenterologist on Florida's Space Coast: Long-term locums are available on the north-central Atlantic Coast! Founded in 1994, this group is the go-to choice for the county's 600,000 residents. Enjoy coastal living at its finest! Cape Canaveral keeps the area protected from the mass development seen throughout Florida. The opportunity is to take over a practice and have the referrals of many PCPs and NP/PAs.
#8. Colorado
Known for its stunning outdoor beauty, Colorado attracts hundreds of thousands of new residents every year. Economic growth is booming, work-life balance is strong, and the physician job market is thriving more than ever before.
Featured Physician Job
Job 126629 – Incredible Earnings in an Idyllic Colorado Setting: $300,000 salary, $60K sign-on bonus, and loan forgiveness in the $100,000 range? This is our most lucrative position in Colorado! Join an established Primary Care group located close to Denver. This is a great location to enjoy the laid-back, simple life of a small town, while still having access to major metros. Settle in to your new reputation as the great 'town' doctor!
#7. Washington
Washington has over 7,000,000 people and counting. The tech industry has fueled a booming market in the Seattle area. Enjoy 2,500 miles of shoreline and three national parks. Washington is a mecca for bicyclists, kayakers, and fishers alike. Like Colorado, there is NO state income tax, making this state a wonderful place to build a home.
Featured Physician Job
Job 138424 – Outdoor Lovers' Paradise with Loan Forgiveness Close to Seattle: Join an established Family Practice with five physicians and two APP on staff as they expand to accommodate the significant growth in the county. This excellent opportunity is located just two hours of Seattle and only one and a half hours from Spokane. Earn a competitive first year guarantee along with a robust benefit package. This position is qualified for governmental loan repayment and up to $120,000 student loan repayment.
#6. South Carolina
Full of rich culture and southern hospitality, this charming state has more than 5 million residents. South Carolina is the ideal place to take a step back and enjoy a more relaxed pace of life. The cost of living here is 13% lower than the national average.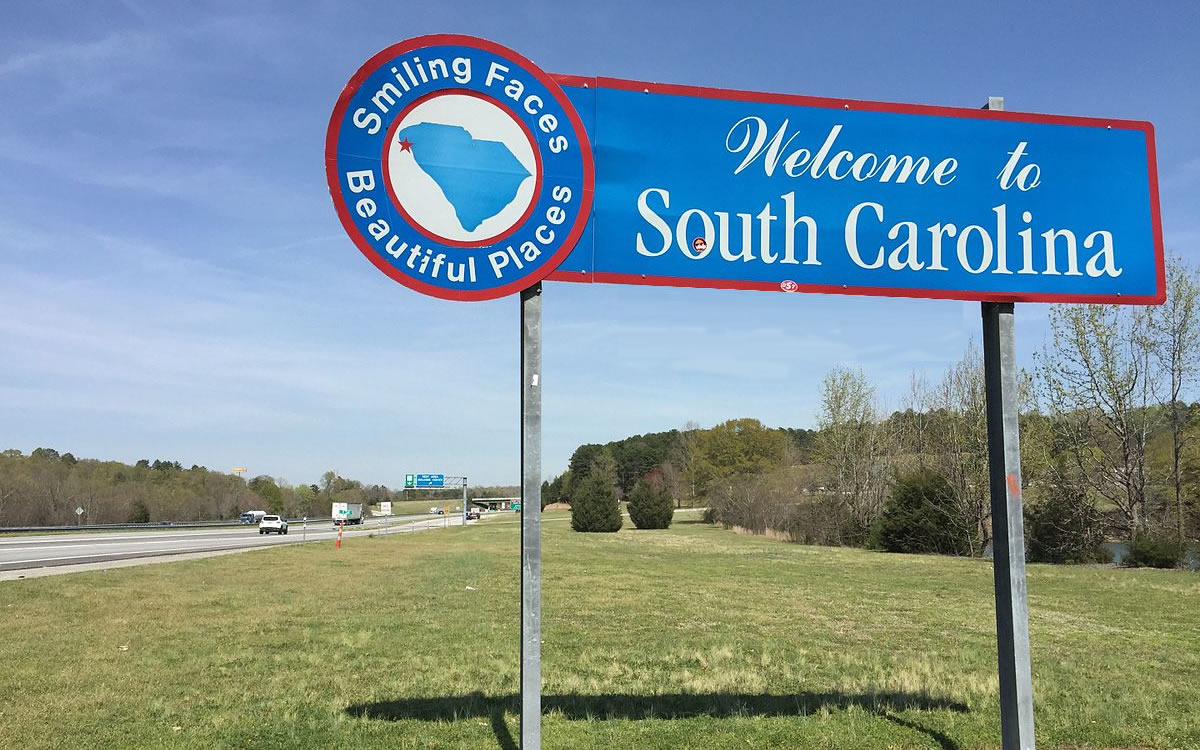 Featured Physician Job
Job 137858 – Family Medicine Physician Needed 45 Minutes from Columbia: Just under an hour from Columbia and Greenville, this area dubbed "Emerald City" offers a temperate climate, year-round golf and recreation and lakeside living. This is an opportunity to join a 400 bed not-for-profit regional referral health system. The healthcare system is has several offices in central South Carolina and offering a competitive base salary, bonus structure, full competitive benefits package.
#5. Texas
They say everything is bigger in Texas, and that includes the physician job market. If you enjoy sports, lower home prices, and top education opportunities for your family, consider working in the Lone Star State.
Featured Physician Job
Job 138511 – Unique Leadership Opportunity in Houston, Texas: A hospital-employed practice is seeking two Board Certified physicians to develop a brand new practice. Grow a strong multi-specialty group with a significant community need. This location is settled just south of the rapidly expanding Raleigh/Durham area. Loan support and stipends are available if desired.
#4. Utah
Just over 3 million Americans currently call Utah home. That number has increased by more than 16% over the past decade, and is projected to grow to 4 million by 2032. Beautiful national parks await!
Featured Physician Job
Job 135372 – Salt Lake City Utah Partnership Opportunity: This is a great opportunity to find an excellent work/life balance. This clinic in Salt Lake is surrounded by incredible world class outdoor activities such as skiing, hiking, climbing, biking, boating, and more. On top of all of this, there is an opportunity to start a lucrative career with one of the best medical groups in the area. This private, physician focused, employer is looking for providers to help them continue to grow.
#3. Arizona
The Grand Canyon State is full of wide-open spaces and sky as far as the eye can see, yet it still boasts a population of about 7,200,000. From Phoenix to Tucson, Arizona is full of unique attractions. Gorgeous deserts, snow-capped mountain peaks, and year-round sunshine make becoming an Arizona resident feel like you've just stepped into a resort paradise.
Featured Physician Job
Job 137722 – Hospitalists Needed in Tucson Arizona, Days or Nights Available: Daytime Hospitalist or Nocturnist position available in Tucson, Arizona. New grads and experienced physicians are welcome to apply. Family Medicine physicians with three years of Hospitalist experience will also be considered.
#2. Nevada
Low taxes and low cost of living, plus a generous housing market, make Nevada the second-most fastest growing state in America. Working as a physician in this state will guarantee your financial success. Whether you want to spend weekends in Vegas or take advantage of some of the best hiking in the United States, Nevada is an excellent place to call home.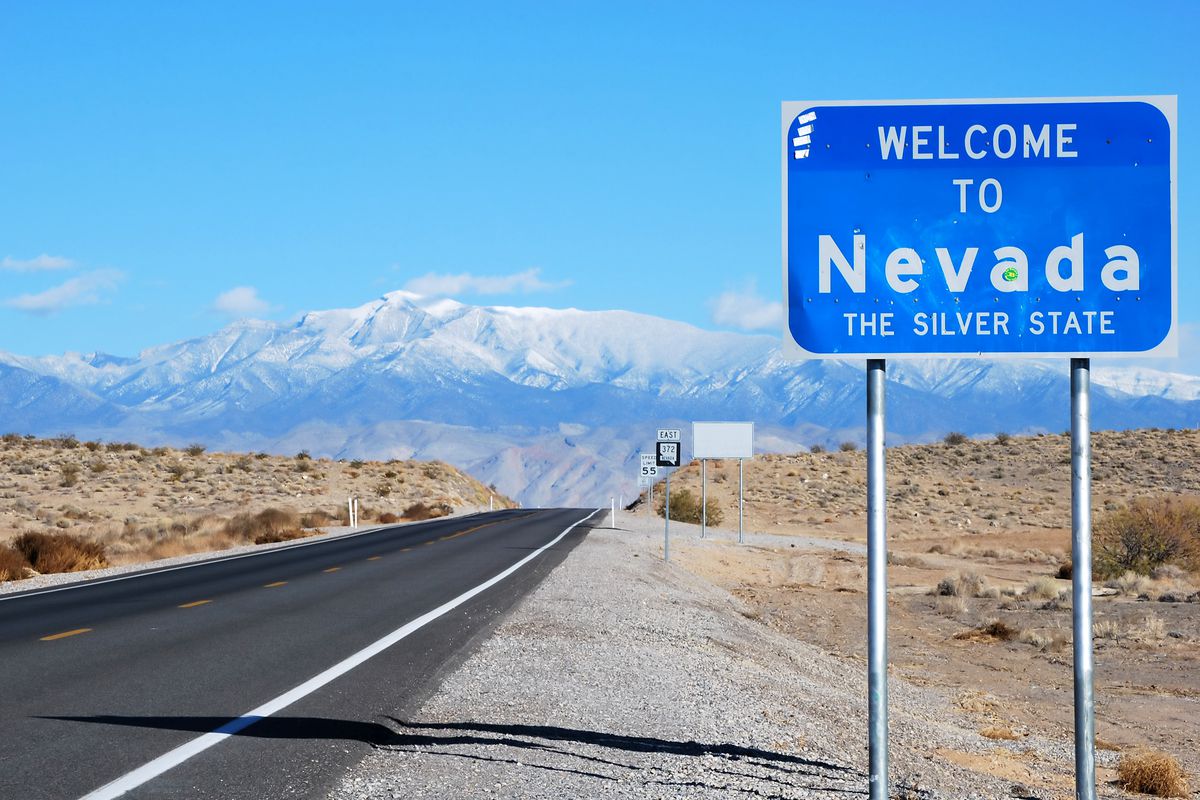 Featured Physician Job
Job 132303 – Viva Las Vegas! Outpatient Only Family Medicine Within City Limits: A physician-owned Primary Care practice located in Las Vegas proper seeks a Family Medicine physician, or Internist. The practice consists of two physicians and three APPs. You will be busy on day one, no ramp-up time necessary. No inpatient responsibilities. Base salary of $200K+ for new graduates, $220K+ for experienced physicians. Ample PTO and a generous benefits package. Enjoy the big city life with a secure, established group!
#1. Idaho
It comes as no surprise that Idaho has become THE fastest-growing state in the US. We have seen a large boom in Primary Care jobs here. The population has been steadily increasing over the years, and in response, more physician opportunities have become available. Idaho is a low-crime, high quality-of-life state with four incredible seasons, top notch agriculture, and plenty of scenic highways that make weekend road trips a blast when you accept one of our outpatient opportunities.
Featured Physician Job:
Job 138018 –  Beautiful Northern Idaho Seeking Residents or Experienced Physicians: A hospital-employed practice is seeking two Board Certified physicians to develop a brand new practice. Grow a strong multi-specialty group with a significant community need. This location is settled just south of the rapidly expanding Boise area. Loan support and stipends are available if desired.
---
Call (800) 880-2028 to learn more about these positions, or discover over 4,000 more physician jobs today.
Have a great weekend!