137878 – Loan Forgiveness Available Near San Antonio, Texas
Hospital employed OBGYN opportunity close to San Antonio, TX. Newly expanded OB wing of the hospital to include 19 LDRP suites with a Level 1 nursery. On average, the hospital has 60-80 deliveries per month. Physicians can feel confident with the nursery care at the Hospital with a fellowship trained Neonatologist and a well-seasoned Pediatrician caring for the newborns.
137965 – Medical Director Needed Now Near Green Bay, Wisconsin
Medical Director needed to serve this growing community near Green Bay, Wisconsin. Position requires 75% physician duties, and 25% leadership. This established group offers very competitive annual salaries, strong RVU incentives, and multiple benefits to create attractive offers. If you have a drive to lead, consider applying to this opportunity today,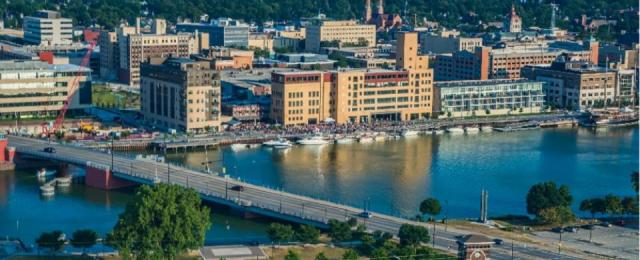 137962 – Progressive Health System In Dayton Ohio Seeking Urologist
Our client is seeking an additional Urologist to join a growing practice. This is an exceptional opportunity, affiliated with a progressive health system surrounded by dynamic and family-friendly communities. Latest innovations include the Da Vinci Xi Robot, Olympus ureteroscope/cystoscopes, Level II Cath Lab, Wound Care Center, expanded ED, and much more!
137902 – Strong Salary, No Call Available 20 Miles from Daytona Beach
A Primary Care physician is needed to join an established practice located in this fast-growing area north of Orlando. This is an outpatient-only position operating within a large Managed Care system. $220K starting base salary plus quality based production incentives that are paid on a quarterly basis. $40K sign-on/relocation, excellent benefits package with ample vacation time and an extra week for CME. This well-established practice will have you busy from day one! Average patient age is 76 years.
Call us at (800) 880-2028 to learn more, and check in next week for more hot jobs.